We have sales centers for trucking services at 5 locations in Kyoto, Shiga (2 centers), Aichi, Saitama and Kumamoto) in Japan, as well as established Logistics networks around the main cities. We specialize in transportation services starting from single machines to units, and furthermore services on a full production line basis of high-precision equipment such as manufacturing equipment for semiconductors and flat panel displays (FPD), or medical devices, physics and chemistry apparatus, weighing and packaging machines and facility equipments.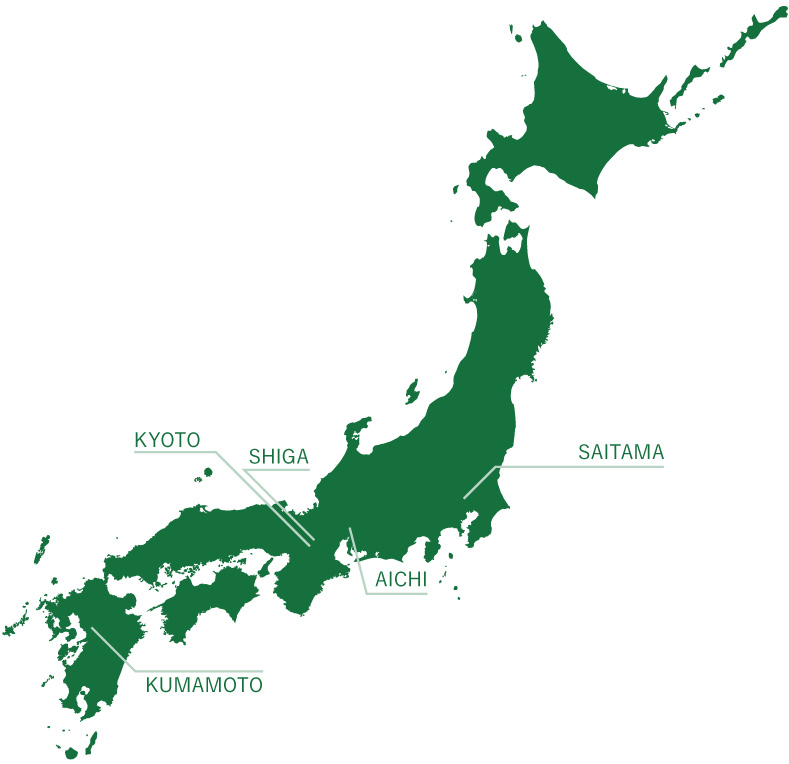 We implement various types of vehicles to respond to the cargos' need. We handle small to large-sized vehicles. Air suspension is equipped in all of the medium to large-sized vehicles. In addition, we have power gate-equipped vehicles for labor-saving and safety purposes. We also have vehicles equipped with small cranes, and climate controlled vehicles to
prevent dew condensation. We can answer to any any circumstance of loading and unloading you
require.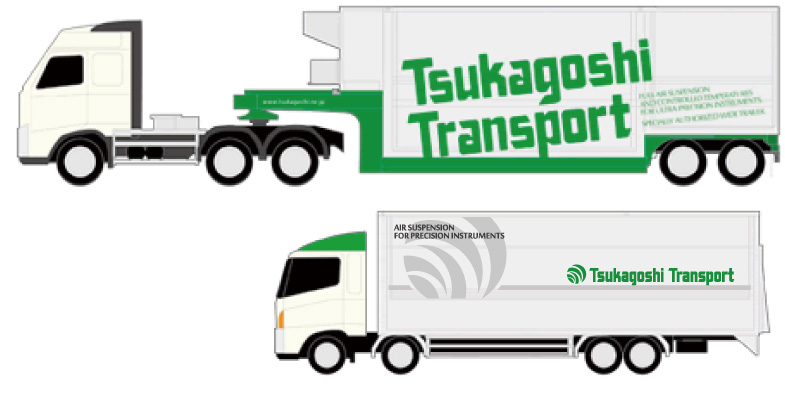 Education for employees

To eliminate traffic accidents or product accidents, we implement internal study meetings through obtaining certification of ISO 39001 (Road traffic safety management system) and OHSAS 18001 (Occupational health and safety management system), so that skilled drivers with experience can deliver the cargo while maintaining the quality until we reach the delivery destination.

Protective equipment

With measures against accidents in mind, we have implemented equipments such as new digital tachographs (E&S system) and rear monitors for driving safely.

Operation management

We make drivers take roll calls on a daily basis, as well as introducing the latest technology of IT roll calls etc., to implement 24-hour roll calls. We also do regular heath checks (twice a year), so that our drivers can always drive and work in a safe environment.