We provide customers with our storage function services as well as the processing of distribution and delivery. As we are a Logistics partner of our customers, we can provide comprehensive services. For storage, our warehouses are equipped for fixed-temperature storing, storing a small quantity of dangerous goods, and bonded warehouses. For cargo handling, overhead traveling cranes and heavy-duty forklifts etc. are equipped. So we can flexibly respond to all forms and weights of your cargo.
▪ Arrival of Goods: Check arrival of goods, Inspection, Sorting
▪ Storage: Filling-up / Inventory, Distribution processing / Ancillary services
▪ Shipping: Arrangement of shipments, Check quality of goods, Picking, Wrapping / Packing, Check shipments, Delivery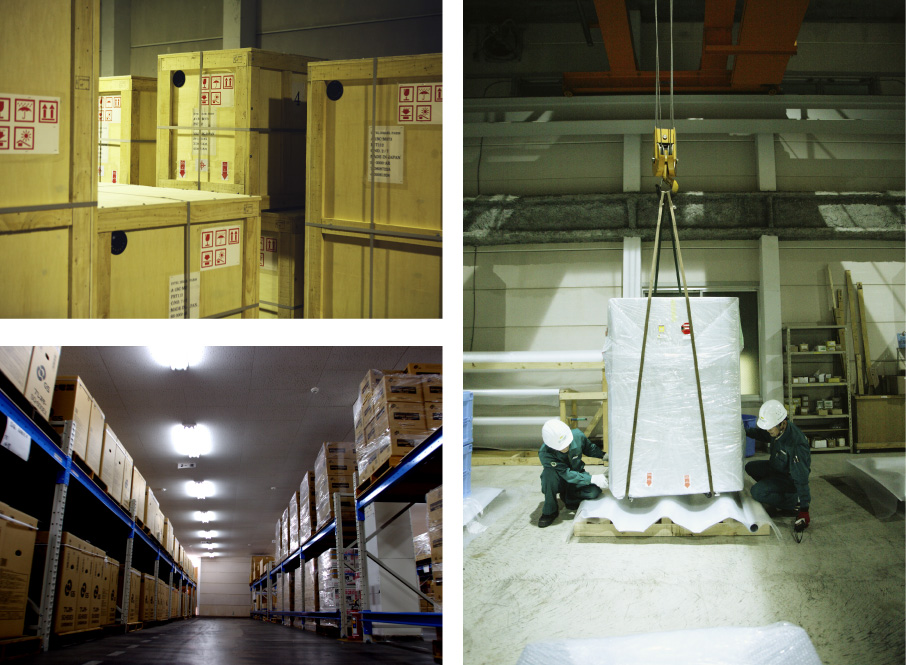 5S activity:
We have been positively incorporating the 5S activity ('Seiri' - to sort, 'Seiton' - to straighten, 'Seisou' - to clean, 'Seiketsu' - to maintain cleanliness, and 'Sitsuke' - to discipline) for more than 20 years. We obtained our managing abilities from our experience and utilize them for warehousing-related services to provide our trustful services to our customers.